The Kung Fu Rooster slot is a funny little game from RTG, where the main character is a red cock who is really skilled at martial arts.
Examples of exciting features included in this game are the free spins round (with up to 25x win multipliers!) and the huge jackpot that allows you to win 50,000x the line bet.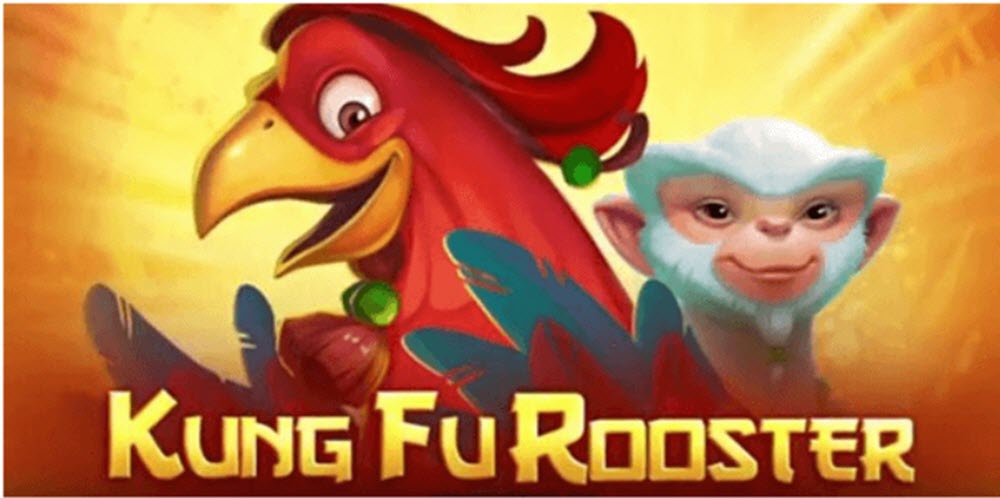 2017 – Year of the Fire Rooster
This slot was released by RTG in July 2017. This means that it was released during the Year of the Yin Fire Rooster according to Chinese tradition. The Year of the Rooster comes around every 12 years, but a Yin Fire Rooster Year is more unusual. The last previous one before 28 January 2017–15 February 2018 was back in 31 January 1957 – 17 February 1958. This was the year when Chairman Mao put an end to the Hundred Flowers Campaign and replaced it with the harsh Anti-Rightist Campaign.
Reels
The Kung Fu Rooster slot has 5 reels.
Paylines
Kung Fu Rooster comes with 12 paylines.
Wagering
You decide how many paylines to activate, from just 1 to all 12.
The available coin value range is £0.01 to £0.25.
The largest possible wager is £0.25 x 12 paylines x 1 coin = £3 per round.
Autoplay
Autoplay is available, up to 1,000 automatic rounds.
Wild symbol
The Kung Fu Rooster himself is the wild symbol in this game. It can substitute for any regular symbol, but not for the bonus monkey.
Free spins round
The bonus monkey is the key to the Free Spins round.
When you trigger the Free Spins round, you get up to 25 free spins. During the Free Spins round, a win multiplier gets activated, and it will increase one step for each free spin. The highest possible win multiplier is 25x.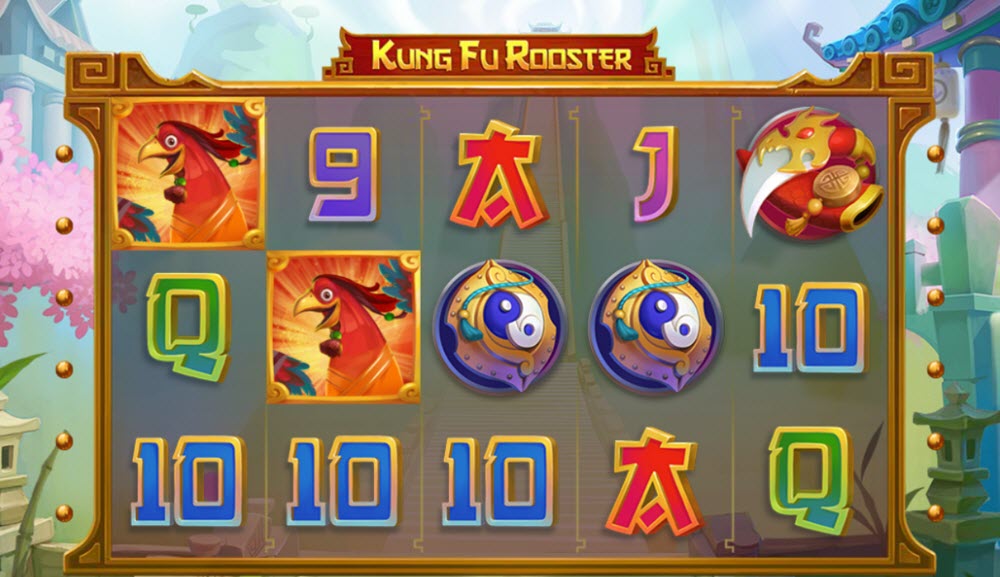 The rooster in Chinese culture
In traditional Chinese cultue, the rooster has been associated with punctuality and fidelity, and a capacity for expelling bad spirits.
If you were born in a Year of the Rooster, your lucky colours are gold, yellow and brown. Your lucky flowers are cockscombs, gladiolus (sword lily), and touch-me-not, while your most favorable numbers are five, seven and eight.
Years of the Rooster in the 20th century and early 21st century
| | | |
| --- | --- | --- |
| Start date | End date | Heavenly branch |
| 22 January 1909 | 9 February 1910 | Earth Rooster |
| 8 February 1921 | 28 January 1922 | Metal Rooster |
| 26 January 1933 | 13 February 1934 | Water Rooster |
| 13 February 1945 | 1 February 1946 | Wood Rooster |
| 31 January 1957 | 17 February 1958 | Fire Rooster |
| 17 February 1969 | 5 February 1970 | Earth Rooster |
| 5 February 1981 | 24 January 1982 | Metal Rooster |
| 23 January 1993 | 9 February 1994 | Water Rooster |
| 9 February 2005 | 28 January 2006 | Wood Rooster |
| 28 January 2017 | 15 February 2018 | Fire Rooster |
| 13 February 2029 | 2 February 2030 | Earth Rooster |
Examples of famous people born in a Year of the Rooster
Aung San Suu Kyi
Zlatan Ibrahimović
Roger Federer
Serena Williams
Catherine Zeta-Jones
Natalie Portman
Beyoncé
Jay-Z
Catherine, Duchess of Cambridge
Jennifer Lopez