This is a battle-filled slot where Asian martial arts take the centre stage. Some of the highest paying symbols are the Orange fighter, the Blue fighter, and the Green fighter. They are all drawn in a style inspired by manga. This is a fast-paced game with a lot of strong and powerful colors – perfect if you are in an energetic mode.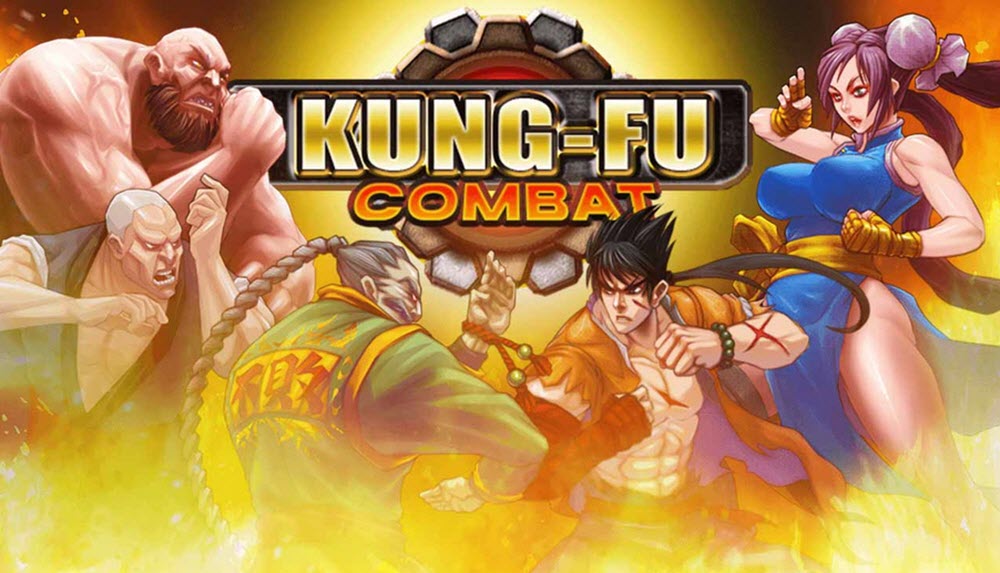 Game developer
The Kung Fu Combat slot game was created by the game developer Proprietary Games.
Reels
This slot has 5 reels. Each reel have space to display three symbols at the time. In total, this makes for a grid of 5 x 3 = 15 symbols once the reels have stopped on Kung Fu Combat.
Paylines
Kung Fu Combat has 25 paylines.
Wild symbol
The flaming Wild symbol can substitute for any of the regular symbols when you play Kung Fu Combat, but not for the scatter.
Scatter & Free Spins
The scatter symbols feature Asian signs, and they are your key to the Free Spins round on Kung Fu Combat. How many free spins you get depend on the umber of scatters.
3 scatters = 10 free spins
4 scatters = 15 free spins
5 scatters = 20 free spins
Wagering
You can adjust the coin size.
You can raise and lower the multiplies from 1 to 20.
The maximum wager is 500 credits.
Automatic play
Autoplay is available for this slot.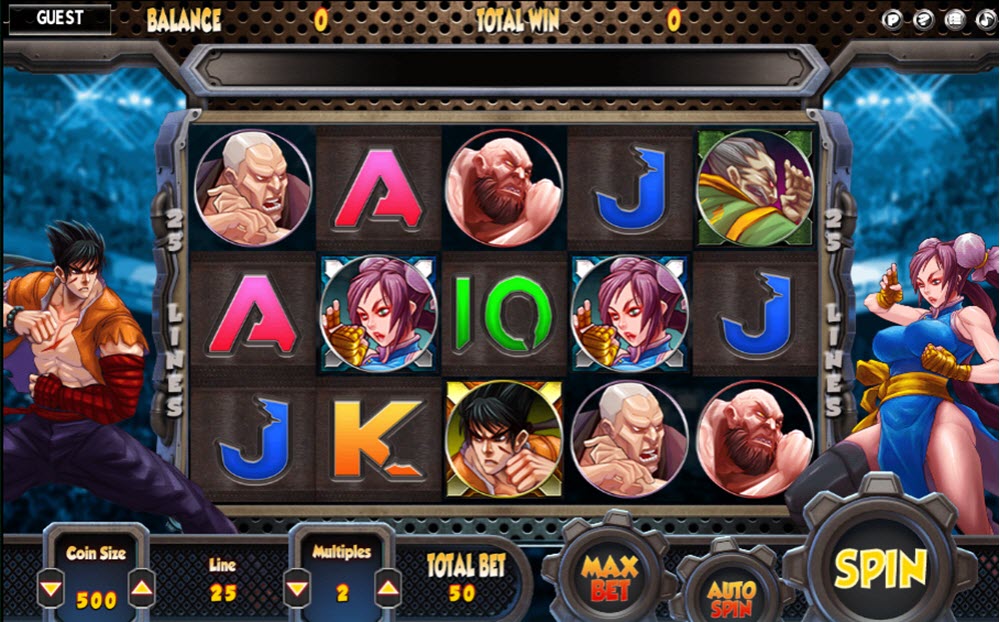 Chinese martial arts
Chinese martial arts, often referred to by the umbrella term wǔshù, is a field that encompasses everal hundred fighting styles. The term wǔshù is formed by the two words wǔ and shù. Wǔ means martial/military while shù denotes an art, discipline, method or skill. Thus, wǔshù means martial arts. In Chinese, the term kung fu can be used for any skill that is acquired though learning or practice. Kung (gōng) means work, merit or achievement. Outside China, the term kung fu is often used interchangebly with wushu.
The Chinese martial arts have been developed over the course of many centuries, and the earliest references to martial arts in China are found in Chunqiu, an ancient Chinese chronicle written in the 5th century BCE.
Several legends have been spun around the origins of wushu, such as the one about the legendary Emperor Huangdi, who – according to this myth – ascended the imperial throne in 2698 BCE. He is described as a highly skilled general who excelled in martial arts, medicine, and astrology, and he introduced several fighting systems to China. One of this opponents, Chi You, is credited as the founder of the wrestling style jiao di.